Cristiano Ronaldo: A Footballing Legend Defying Time
Introduction:
Cristiano Ronaldo, often referred to simply as Ronaldo Or "CR7," is a name that resonates with football enthusiasts across the globe. Known for his incredible athleticism, unrivaled goal-scoring ability, and insatiable hunger for success, Ronaldo has cemented his place among the all-time greats of the sport. This article aims to delve into the remarkable career of Cristiano Ronaldo, highlighting his numerous achievements, his impact on the teams he has represented, and his unwavering dedication to the game.
Cristiano Ronaldo's family
Portuguese Icon Cristiano Ronaldo is a modern-day great and one of the greatest athletes on this planet. On the pitch, he has it all when it comes to a flamboyant character, speed, dedication, and accuracy.
The Portuguese striker has been at the top of the game for more than a decade now and has never failed to entertain football fans with his skills and dedication towards the game. Cristiano Ronaldo has got the penchant for scoring wonderful goals for his club and country and inspires his team towards victory. CR7 has a total of 5 Ballon D'or awards which certainly cements his place in the history of football as arguably the greatest player of all time.
Apart from his raw obsession to improve and be the best at what he does on the pitch, Cristiano is also a huge role model for many fans when it comes to dealing with his family. Cristiano Ronaldo's family is no secret to football fans as many of them follow his family on social media and other platforms.
How many Are They In Cristiano Ronaldo family?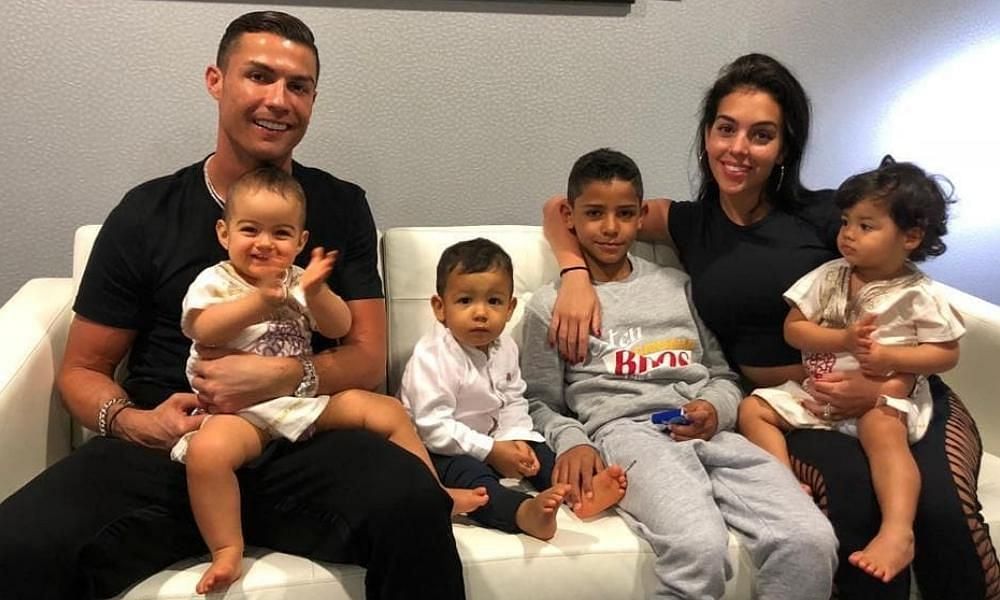 They are seven in numbers in their family. Cristiano Ronaldo is well settled with his girlfriend Georgina Rodriguez. He met Georgina in 2016 at a Gucci store in Madrid where the 28-year-old was working at. The duo has been living together for quite a while now and their bond seems to be growing more as years pass by.
Cristiano and his wife Georgina were expecting twins in 2022, which the couple announced on their social media accounts saying, "Delighted to announce we are expecting twins👶🏻👶🏻. Our hearts are full of love – we can't wait to meet you."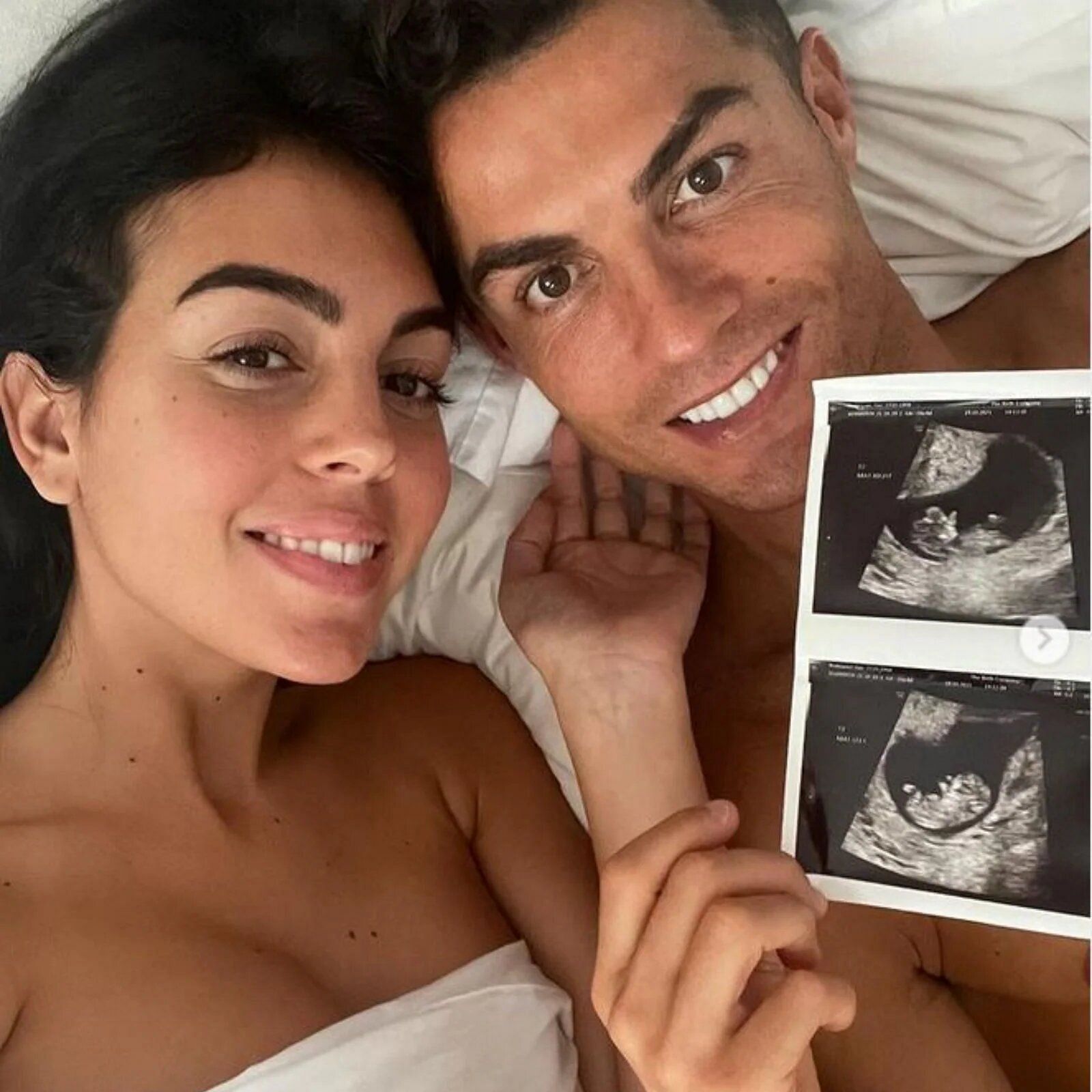 The most youngest member of Cristiano Ronaldo family, a baby girl, was born recently in 2022. The duo were expecting a boy and girl, however the newborn son tragically died shortly after Georgina gave birth.
Alana Martina Dos Santos is the 2nd youngest member in the family which Cristiano had with his girlfriend Georgina Rodriguez.
He also has twins, Mateo and Eva Maria Dos Santos. The eldest son of Cristiano is Cristiano Ronaldo Jr. also known as Cristianinho.
How many wives does Ronaldo have?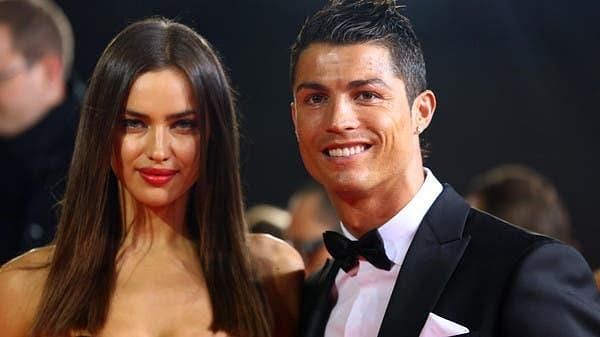 Cristiano has never been married before but had a long-term relationship with Irina Shayk became the most talked about relationship that Cristiano had. She is a Russian Supermodel and the two used to date from 2010 to 2015. Irina Shayk and Cristiano Ronaldo met in 2010 during an Armani photoshoot.
After being linked to many women, the Portuguese footballer finally buckled down and started dating the Russian supermodel. They tried to keep their relationship a secret, but of course, it was impossible given their very public professions.
They were both at the peak of their careers when they officially confirmed their relationship with the public. Shayk was always traveling around the world for runway shows and photoshoots while Ronaldo was focused on his training.
Who is Cristiano Ronaldo's current girlfriend?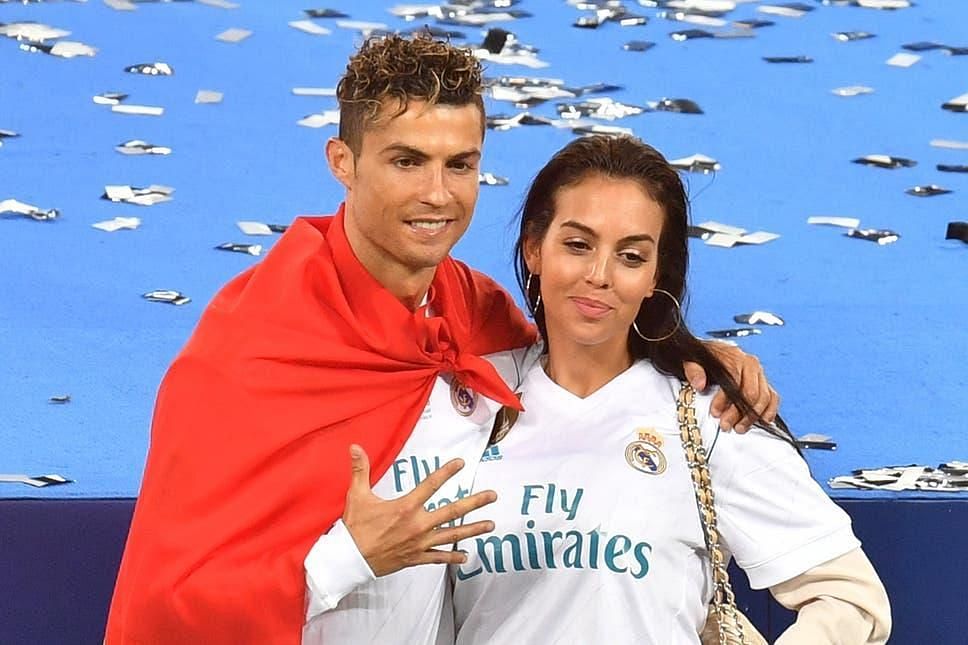 Currently, Cristiano is quite happy and settled with his girlfriend Georgina Rodriguez and even has a daughter with her named Alana Martina Dos Santos.
The duo have been together for almost 6 years now. They first met when Ronaldo was 31. She has been the biggest inspiration to Cristiano. She is a Spanish model and pursued her career in modeling after meeting her beau Cristiano Ronaldo.
Who is the mother of Ronaldo's twins?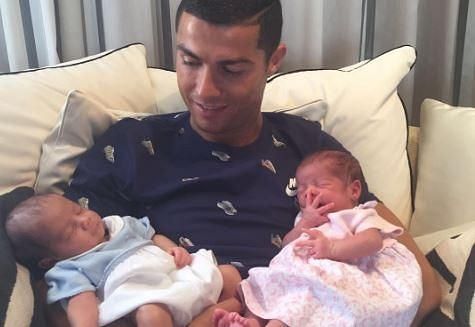 Cristiano Ronaldo's twins were conceived and welcomed into the world through the help of a surrogate mother. The footballing icon confirmed he'd become a father again in June, having welcomed little girl-boy twins named Eva Maria and Mateo on June 8.
However, Ronaldo never explained how his newest arrivals had come into existence, as his girlfriend of a few months at that time, Georgina Rodriguez, was not expecting.
The identity of Eva Maria & Mateo has been kept secret. While Cristiano is listed on the birth certificates as the twins' father, their mother has been left off.
Frequently Asked Questions
Does Cristiano Ronaldo have a family?
Cristiano Ronaldo was born to a municipal gardener and part-time kitman father and a cook mother. He has 5 children, Cristiano Jr., Eva Maria, Mateo, Alana Martina and Bella.
Who are Ronaldo's family members?
Currently, Ronaldo's girlfriend is Georgina Rodriguez. She is a Spanish model. Ronaldo also has 5 children. He also has his mother who spends a lot of time with the superstar.
What happened to Ronaldo's family?
Ronaldo lost his father at a young age and he has notably spoken about his father not being around to witness his achievements. He is also the youngest of four siblings.
Who is the mother of Ronaldo's twins?
In 2017 Cristiano Ronaldo announced that he was blessed with twins Eva Maria and Mateo. However, the mother of the twins is unknown and it is believed to be a surrogate mother.
Ronaldo Early Life and Rise to Prominence:
Born on February 5, 1985, in Funchal, Madeira, Portugal, Ronaldo showed immense potential from an early age. He joined the youth academy of his local club, Andorinha, at the age of eight, where his talent began to blossom. Ronaldo's incredible skills quickly caught the attention of larger Portuguese clubs, leading to his transfer to Sporting Lisbon's youth academy at the age of 12.
It was at Sporting Lisbon that Ronaldo's talent truly flourished. His impressive performances caught the eye of legendary Manchester United manager Sir Alex Ferguson, who wasted no time in securing the Portuguese prodigy's services. In 2003, at the age of 18, Ronaldo made his much-anticipated move to Manchester United, where he began to make waves in the footballing world.
Ronaldo's Time at Manchester United:
During his six-year spell at Old Trafford, Ronaldo established himself as one of the most electrifying players in the world. Blessed with blistering pace, impeccable technique, and a natural flair for the game, he terrorized defenses week in and week out. Ronaldo played a pivotal role in Manchester United's success, helping the team secure three consecutive English Premier League titles from 2007 to 2009 and a UEFA Champions League triumph in 2008
Ronaldo At Real Madrid:
Ronaldo's remarkable performances at Manchester United did not go unnoticed, and in 2009, he made a then-world record transfer to Spanish giants Real Madrid. At Real Madrid, Ronaldo reached unparalleled heights, setting numerous records and achieving extraordinary feats. His time at the club was nothing short of spectacular, as he shattered goal-scoring records, won four Champions League titles, and claimed multiple Ballon d'Or awards for the world's best player.
Personal information
Full name
Cristiano Ronaldo dos Santos Aveiro
Date of birth
5 February 1985
Place of birth
Funchal, Madeira, Portugal
Height
1.87 m (6 ft 2 in)
Position(s)
Forward
Team information

Current team

Al Nassr
Number
7
Youth career
1992–1995
Andorinha
1995–1997
Nacional
1997–2002
Sporting CP
Senior career*
Years
Team
Apps
(Gls)
2002–2003
Sporting CP B
2
(0)
2002–2003
Sporting CP
25
(3)
2003–2009
Manchester United
196
(84)
2009–2018
Real Madrid
292
(311)
2018–2021
Juventus
98
(81)
2021–2022
Manchester United
40
(19)
2023–
Al Nassr
13
(12)
International career‡
2001
Portugal U15
9
(7)
2001–2002
Portugal U17
7
(5)
2003
Portugal U20
5
(1)
2002–2003
Portugal U21
10
(3)
2004
Portugal U23
3
(2)
2003–
Portugal
198
(122)

Men's football
Representing  Portugal

UEFA European Championship

Winner

2016 France

Runner-up

2004 Portugal

2012 Poland-Ukraine

[note 2]

UEFA Nations League

Winner

2019 Portugal

FIFA Confederations Cup

2017 Russia
Ronaldo's Return to Manchester United and Continued Success:
In a fairytale move, Ronaldo returned to Manchester United in 2021, almost a decade after leaving the club. The announcement sent shockwaves throughout the footballing world, and fans eagerly awaited Ronaldo's second coming at the Theatre of Dreams. True to form, he made an instant impact, adding goals, leadership, and a winning mentality to Ole Gunnar Solskjaer's squad. Ronaldo's influence on and off the pitch was palpable, as he inspired his teammates and rejuvenated the club's quest for glory.
RONALDO Off the Field
Beyond his footballing prowess, Ronaldo's influence extends far beyond the confines of the pitch. He is a true icon, known for his charitable endeavors and humanitarian work. Ronaldo has consistently used his platform to support numerous causes, including children's hospitals, cancer research, and disaster relief efforts. His generosity and commitment to making a positive impact on society have endeared him to fans worldwide, earning him admiration both as a player and as a human being.
Ronaldo was ranked third on Forbes' 2022 list of the highest paid athletes in the world, with earnings of $115 million (£93m), which was a reduction in $5m on the previous year.
Conclusion:
Cristiano Ronaldo's career has been nothing short of extraordinary. From his humble beginnings on the island of Madeira to conquering the footballing world at clubs like Manchester United and Real Madrid, Ronaldo's journey is a testament to his relentless pursuit of excellence. His unrivaled skill, work ethic, and unyielding determination have